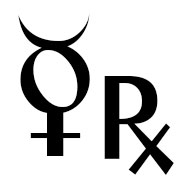 In the seventh episode of the show I talk with Kelly Surtees about the astrology of Mercury retrograde.
Mercury recently went retrograde in Cancer, and so we thought that it would be an appropriate time to talk about the phenomenon on the show.
During the course of the episode we discuss some events and circumstances that Mercury retrograde periods seem to correlate with, as well as some ways in which the phenomenon has become a bit over-hyped in the astrological community.
If you have any of your own observations or interesting stories to share about Mercury retrograde please let us know in the comments section below!
Transcript
A full transcript of this episode is available: Episode 7 transcript
Download or Stream the Podcast
You can either download this episode as an MP3 or play it directly from the website by using the buttons below:
Podcast: Play in new window | Download (Duration: 57:52 — 26.7MB)
Subscribe: Google Podcasts | Stitcher | RSS | More