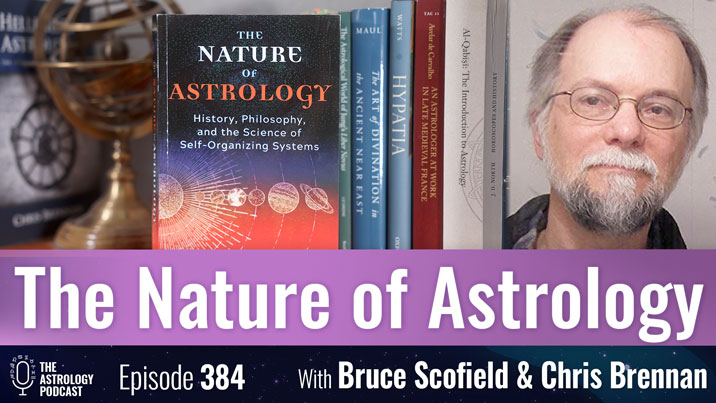 In episode 384 astrologer Bruce Scofield joins the podcast to discuss his new book The Nature of Astrology: History, Philosophy, and the Science of Self-Organizing Systems.
The book covers topics such as possible causal mechanisms underlying astrology, the historical reasons why astrology declined during the Scientific Revolution, and how astrology can regain intellectual credibility in society again in the future.
Bruce holds a doctorate in geosciences from the University of Massachusetts, and he is currently an instructor at Kepler College and president of the Professional Astrologers Alliance.
You can get the book on Amazon here:
The Nature of Astrology, by Bruce Scofield
This episode is available in both audio and video versions below.
Watch the Video Version of This Episode
Watch the video version of my interview with Bruce on YouTube:
–
Transcript
A full transcript of this episode is available: Episode 384 transcript
Listen to the Audio Version of This Episode
Listen to the audio version of this episode or download it as an MP3:
Podcast: Play in new window | Download (Duration: 3:19:35 — 274.4MB)
Subscribe: Google Podcasts | Stitcher | RSS | More