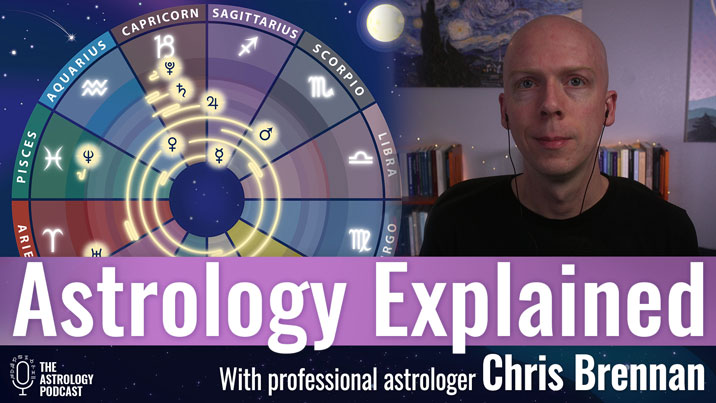 Episode 351 features an interview with astrologer Chris Brennan, where he explains how astrology works, and discusses different types and applications of astrology.
Chris is the host of The Astrology Podcast, and the author of the book Hellenistic Astrology: The Study of Fate and Fortune.
This interview was originally conducted by Kat Merritt of Jeff Hays Films in January as part of a promotional series for the launch of the Changing of the Gods astrology documentary series.
It is being re-released here as an episode of the podcast with the permission of the production company.
This episode is available in both audio and video versions below.
Watch the Video Version of This Episode
Watch the video version of this episode about astrology explained here:
–
Transcript
A full transcript of this episode is available: Episode 351 transcript
Listen to the Audio Version of This Episode
You can play the audio version of this episode of the podcast directly from the website or download it as an MP3 to your device by using the buttons below:
Podcast: Play in new window | Download (Duration: 42:00 — 44.3MB)
Subscribe: Google Podcasts | Stitcher | RSS | More