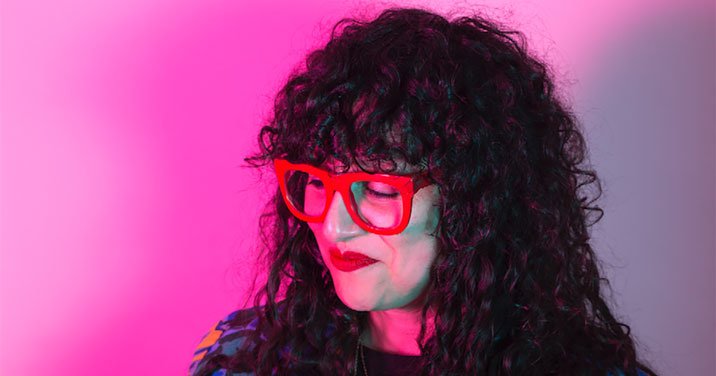 In episode 230 astrologer Jessica Lanyadoo joins the podcast to talk about astrology and relationships, and some of the work she has done in adapting the subject to the realities and sensibilities of modern times.
Jessica is the host of the popular Ghost of a Podcast, and is the author of the forthcoming book Astrology for Real Relationships: Understanding You, Me, and How We All Get Along.
In the first part of the show we sat down to talk about her new book, and to address the question of if astrology is always a reflection of the culture, social sensibilities, and time period in which it is practiced, then in what ways did astrology need to change recently in order to adapt to the sensibilities of practitioners living in modern western times?
Later in the show we answer some questions about astrology and relationships that were sent in by listeners.
This episode is available in both audio and video versions below.
Relationship Astrology Questions
Here are some of the questions we answered from listeners, most of which came from Twitter:
Catherine Urban (@AstroCatherine): Sometimes couples think it would be fun to get a reading together. Thoughts?
Diana Rose (@ddamascenaa): WHEN is it actually beneficial to look at a beloved's birth chart, synastry, composite, etc.? I feel like a lot of people will pre-emptively investigate these things — like before the first date — and end up making wildly incorrect assumptions before they've even met.
Advice Astrologer (@AdvAstrologer): I would love to know what you guys prefer to use (Davison or composite) and why. I'm [also] curious about what you all think of, "twin flames," …
Richelle Steyn (@roshbon): How to identify and navigate 'soul mates' and karmic relationships.
Rob Bailey (@oldschoolastro): How do you feel about the concept of "sister signs" as it pertains to relationship astrology or synastry?
Allyse (@ayyy_lease): What is the biggest mistake most people make with relationship astrology? What are the common place myths that too many people fall for?
MagicalForge (@OfHadad): Manifestations of relationship inequities in "knowing someone" when an astrologer/student studies the chart of a potential partner before they form a deep relationship.
(@astrogrIz): I would love to hear more about relationships in astrology specifically looking at queer relationships! This is more of a topic than a question but I hope they are able to touch a bit on it
Ash Bash (@astro_ashley11): Marriage elections!
721 (@ayanatheoracle): Could you talk about the history of whoever decided that astrological compatibility was strictly based on the element of the sun sign
chelsea (@aeslehcothtrae): i'm curious about what is in store for those folks entering their saturn return single, in regards to relationships! should we avoid dating? or do you have any tips/suggestions for dating during your saturn return?
Watch the Video Version of This Episode
Here is the video version of my interview with Jessica Lanyadoo:
–
Listen to the Audio Version of This Episode
You can either play the audio version of this episode of the podcast directly from the website or download it as an MP3 to your device by using the buttons below:
Podcast: Play in new window | Download (Duration: 2:41:34 — 111.3MB)
Subscribe: Google Podcasts | Stitcher | RSS | More