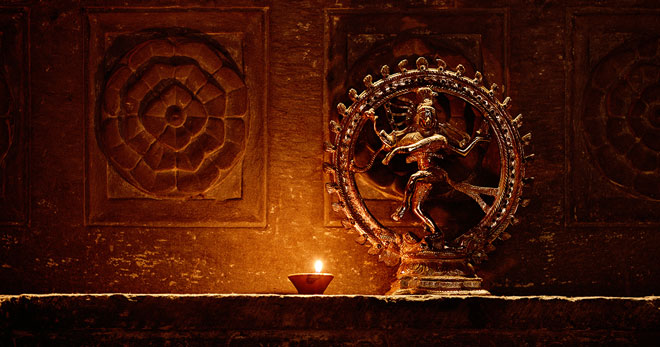 In episode 111 of the podcast astrologer Ernst Wilhelm joins the show to talk about the concept of planetary yogas in Vedic astrology, which are chart placements and combinations that indicate specific outcomes.
Ernst is the author of a book on the topic titled Core Yogas: Yokes to the Fruits of Karmas.
You can find out more information about his work at vedic-astrology.net.
Below you will find the show notes, followed by links to download or stream the recording.
Show Notes
Introducing Ernst, and talking about his background in Indian astrology.
2002 book: Core Yogas: Yokes to the Fruits of Karma
The concept of yogas as a good access point for western astrologers to get interested in and approach Vedic/Indian astrology.

Also helpful in terms of seeing points of convergence and divergence between the eastern and western traditions.

What is a yoga?

"Yoga means that which joins or yokes."
A planetary configuration or combination involving planets in specific, unique positions in the chart.
Not necessarily just an "aspect", but often a combination of factors.

E.g. Ruler of the Ascendant in the 10th, conjunct ruler of 9th in 10th.

Some are highly auspicious combinations.
Some are given specific names, which often evoke the interpretive principle.
Mainly used for prediction in natal astrology, from the birth chart.
Yogas for different topics: Success, wealth, good character, happiness, downfall, poverty, disappointment, etc.
Not all yogas are created equal

Developing skills means learning how to prioritize which are more important.

Ernst's book Core Yogas covers 214 yogas.

89 foundational yogas.
125 where the effect only comes about when activated via dasha period.

The outcome indicated by yogas manifest when activated via a dasha period.
Mitigating conditions

Yogas can often be modified for better or worse based on placement by sign, aspect, subdivision, etc.
This goes both ways.

Inauspicious yogas can be toned down if the planets are well-situated.
Auspicious yogas can be marred by planets that are poorly-situated.

Examples of some yogas that give a good idea of different factors used:

Nabhasa Yogas: involving all planets in the chart in certain placements.

E.g. all planets in fixed signs.
Mala "rosary" Yoga: The angles occupied by benefics.
Sarpa "serpent" Yoga: The angles occupied by malefics
All planets in one sign, two signs, etc.
"Akriti" yogas – means shape or form.

Similar to 20th century western idea of planetary patterns
Goes back to the Yavanajataka.

Various house placement and rulership combinations.

E.g. Sringataka "mountain having three peaks" Yoga: All planets in the lagna, 5th and 9th.

Other types of more specific yogas

Solar yogas
Lunar yogas

Kemadruma yoga. Equivalent to the western concept of void of course.
Chandra "Moon" Yoga: The 10th lord in an angle, trine, or 2nd from the Moon

Lagna yogas.
Malika yogas
Misc

Karika "elephant" Yoga: All seven planets in the 7th, 10th, and 11th
Mridanga "tambour" Yoga: The lagna lord strong and the other six planets in angles, trines, own or exaltation rasis.
Kalasarpa "time serpent" Yoga: All planets between Ketu and Rahu.

Yogas Named after Deities

Varaha "Boar" Yoga: All planets in 1st, 5th, and 4th houses
Matsya "Fish" Yoga: Benefics in the 9th and lagna, mixed planets in the 5th, and malefics in the 4th and 8th

This is a good example of a very specific type of yoga.

Yogas of Character, Virtue and Power

Chamara "yak tail" Yoga

1. The lagna lord exalted in an angle and aspected by Jupiter.
2. Two benefics in the lagna, 9th, 10th, or 7th

Vidyut "glittering" Yoga: The 11th lord deeply exalted with Venus, and in an angle from the lagna lord

Final thoughts on using yogas in practice.
–
Transcript
A full transcript of this episode is available here: Episode 111 transcript
Listen to This Episode
You can either play this episode of the podcast directly from the website or download it as an MP3 to your computer by using the buttons below:
Podcast: Play in new window | Download (Duration: 1:43:42 — 47.8MB)
Subscribe: Google Podcasts | Stitcher | RSS | More