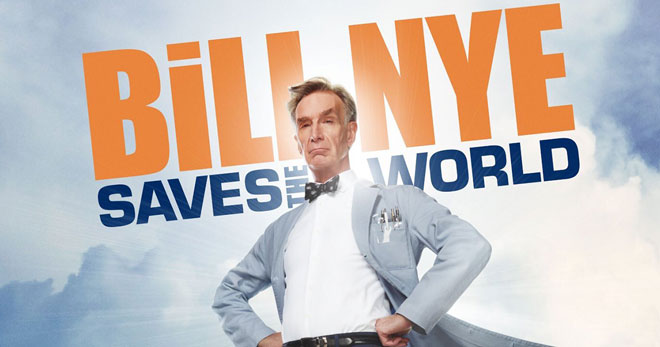 In episode 109 of the podcast astrologer Samuel Reynolds joins the show to talk about his recent appearance on the new Netflix series Bill Nye Saves the World in order to defend astrology.
During the course of the episode we discuss some of the different arguments that were made for and against astrology, as well as what Sam learned from the experience.
For more information about Sam's work see his website: UnlockAstrology.com
Below you will find the show notes, followed by links to download or stream the recording of this episode of the podcast.
Sponsors and Giveaways for May
At the top of this episode I briefly talk about our sponsors and giveaway prizes for May:
A copy of the popular desktop astrology software program Solar Fire 9.
A copy of the mobile astrology app called Astro Gold, which is available for both iPhones and Android devices.
Listeners of the podcast can get a 15% discount on Solar Fire when they use the promo code AP15 when purchasing the program through the Astrolabe website.
For more information about the giveaway and how to enter see the May description page.
Episode Outline
Here are some of the points that we touched on during the course of the episode:
New Netflix series called Bill Nye Saves the World
Released April 21, 2017
Wikipedia description: "The series focuses on science, and investigates its relationship with politics, pop culture, and society. The first season explores topics such as climate change, alternative medicine, and video games from a scientific point of view, while also refuting myths and anti-scientific claims."
Sam appeared on season 1, episode 11: Malarkey!

Panel with Sam: 9:25 – 18:00

Episode primarily focused on issues related to confirmation bias.
Sam was on a panel that featured him + three other skeptics.
The focus of the panel was pseudoscience.
Nye throws out several different statements right from the start, which confuses the discussion:

"You know I don't believe any of it?" "Do you know why?"

"It just never has anything to do with anything"
"You're telling me that there is only twelve types of people"
"What about the wobbling of the earth, and what used to be a Sagittarius is now a Capricorn" Referring to precession.
Ophiuchus/the 13th sign is brought up.

Sam says that he doesn't believe that astrology is a science, but argues that it is a language.
Discussion about whether astrology has any objective validity, and Sam's position about the objectiveness of reality in general.
Discussion about the term "science" being used as a stand in word for "truth".
Various other topics.
Listen to This Episode
You can either play this episode of the podcast directly from the website or download it as an MP3 to your computer by using the buttons below:
Podcast: Play in new window | Download (Duration: 2:01:07 — 55.8MB)
Subscribe: Google Podcasts | Stitcher | RSS | More