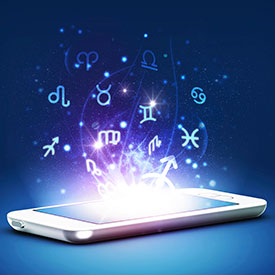 This episode is a solo show where I talk about a few different topics such as whether there is a difference between prediction and forecasting, and whether there are potential downsides to astrology becoming more widely accepted in culture.
 I also talk about a few different pieces of news in the astrological community such as some conferences that were recently announced, and a couple of major astrologers who we recently lost.
Below you will find an outline of the different topics that I touched on during the course of the show, followed by links to download or stream the recording.
Outline of the Episode
The topics below are listed in roughly the order I discussed them in in the show.
New Subscription Service
Now you can support The Astrology Podcast on Patreon.
The show will remain free, but subscribers can donate a small amount each episode in order to support the show and help me to expand and improve it.
Supporters get benefits like access to a private Facebook group, early access to new episodes, and other things.
If you enjoy the show then please help support it!
Upcoming Astrological Conferences
NCGR announced a conference happening in February of 2017 in Baltimore.
ISAR announced a conference happening in October of 2016 in Costa Mesa, CA.

Deadline for submitting a lecture proposal is July 15.
Presidential panel at the end of it.
Prediction vs. Forecasting
Is there a difference between prediction and forecasting?
Is astrology inherently predictive?
Potential Downsides to Greater Cultural Acceptance of Astrology?
Sometimes people in the west assume that if / when astrology becomes more widely accepted that the world will automatically be a better place, but is this really true, or are there potential downsides?
It seems like with greater cultural acceptance comes a greater potential for astrology to be abused by shady individuals.
There are actually some potential downsides that people might not expect.
Two Recent Losses in the Astrological Community
The death of Jeff Jawer in February.
The death of Maggie Nalbandian on June 29.

Founder of the Astrology et al bookstore, NORWAC, and Kepler College.
The motivation for founding Kepler, and the issue of certification within the astrological community.
New Astrology Podcasts
Lots of new podcasts on astrology starting
The Mountain Astrologer recently launched a new podcast called Coffee Break that will offer short segments each week.
Nick Dagan Best launched a podcast called I Love Astrology.
Ashley Otero launched the Astrologic Yogi Podcast.
Transcript
A full transcript of this episode is available: Episode 35 transcript
Download or Stream This Episode
You can either download this episode of the podcast as an MP3 or you can play it directly from the website by using the buttons below:
Podcast: Play in new window | Download (Duration: 1:28:14 — 40.6MB)
Subscribe: Google Podcasts | Stitcher | RSS | More