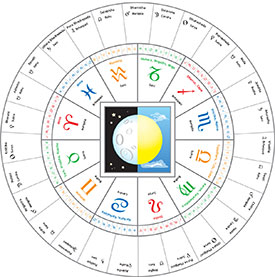 In this episode I talk with astrologer Kenneth Johnson about the relationship between Hellenistic and Indian astrology, and the transmission of astrological doctrines between the two traditions.
Kenneth has an M.A. in Eastern Studies from St. John's College, where he focused on Classical Sanskrit, and has an extensive background in both Indian and western astrology. He is the author of a book on the nakshatras titled Mansions of the Moon: The Lost Zodiac of the Goddess.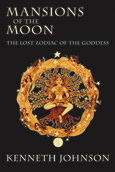 You can find out more about Kenneth on his website, which is located at: KennethJohnsonAstrology.com.
During the course of the show we talk about the history of Indian astrology, and we discuss the somewhat controversial issue of the influence of Hellenistic astrology on the formulation of horoscopic astrology in India.
Here are the main topics that we discuss during the episode:
The large number of old astrological manuscripts in India that have yet to be cataloged, edited, or translated.
The similarities between Hellenistic and Indian astrology.
The indigenous system of lunar astrology in India known as the nakshatras.
What to call Indian astrology: Indian astrology?  Vedic astrology? Jyotish?
Does Indian astrology date back to Vedic times?
David Pingree's argument about the transmission of Hellenistic astrology to India in the 2nd century, through a translation of a Greek text known as the Yavanajataka.
A recent paper which challenges parts of Pingree's dating of the Yavanajataka.
The use of Greek astrological terms that have been transliterated into Sanskrit in Indian astrology.
Differences between Hellenistic astrology and the doctrines in the Yavanajataka.
The origins of horary astrology, and the question of whether it originated in India.
The value of studying Indian astrology for western astrologers, especially those who are interested in traditional astrology.
Transcript
A full transcript of this episode is available: Episode 9 transcript
Download or Stream the Podcast
You can either download this episode as an MP3 or play it directly from the website by using the buttons below:
Podcast: Play in new window | Download (Duration: 1:22:30 — 37.9MB)
Subscribe: Google Podcasts | Stitcher | RSS | More