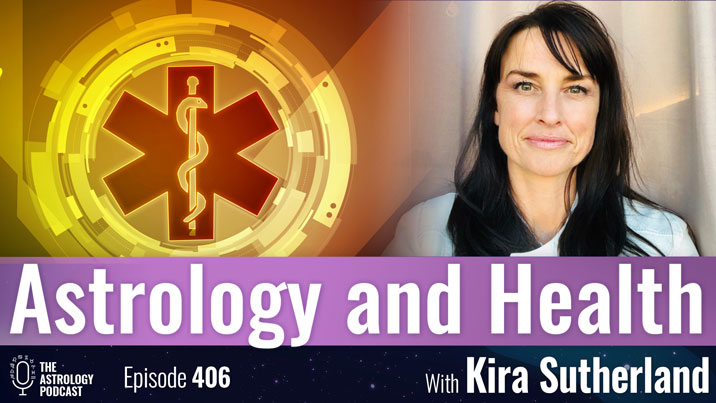 In episode 406 astrologer Kira Sutherland joins the podcast to talk about how to look at the topic of health and wellness through the lens of astrology.
During the course of the episode we talk about some of the different ways that the birth chart can be used to study the topic of health, both in terms of what it looks like when health issues arise, as well as some strategies for maintaining optimum health.
Some of the technical points we touched on were the different houses associated with health in the birth chart, specific ailments associated with the planets, and how astrology can be used to help determine the unique constitution of each individual.
For more about Kira check out her website:
This episode is available in both audio and video versions below.
Watch the Video Version of This Episode
Watch the video version of this episode on astrology and health YouTube:
–
Transcript
A full transcript of this episode is available: Episode 406 transcript
Listen to the Audio Version of This Episode
Listen to the audio version of this episode or download it as an MP3:
Podcast: Play in new window | Download (Duration: 2:01:07 — 111.3MB)
Subscribe: Google Podcasts | Stitcher | RSS | More