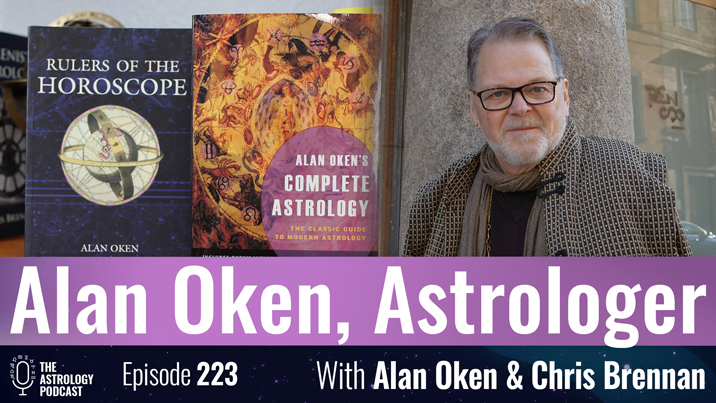 Episode 223 is a biographical interview with astrologer Alan Oken, who is the author of a number of highly influential books on modern astrology, such as Alan Oken's Complete Astrology (1980), and Rulers of the Horoscope (2000).
During the course of the show we talk about how Alan got into astrology in the late 1960s, the influence of Theosophy on his personal philosophy, and what it was like being a gay man in the astrological community in the late 20th century.
This was partially a biographical episode about Alan's life and work, but we also ended up discussing a range of other topics such as astrology and consciousness, the symbolism of the astrological glyphs, and the role of publishing books in establishing your reputation in the astrological community.
For more information about Alan see his website:
This episode is available in both audio and video versions below.
Watch the Video Version of This Episode
Here is the video version of my interview with Alan Oken:
–
Transcript
A full transcript of this episode is available: Episode 223 transcript
Listen to the Audio Version of This Episode
You can either play this episode of the podcast directly from the website or download it as an MP3 to your computer by using the buttons below:
Podcast: Play in new window | Download (Duration: 1:44:46 — 72.3MB)
Subscribe: Google Podcasts | Stitcher | RSS | More