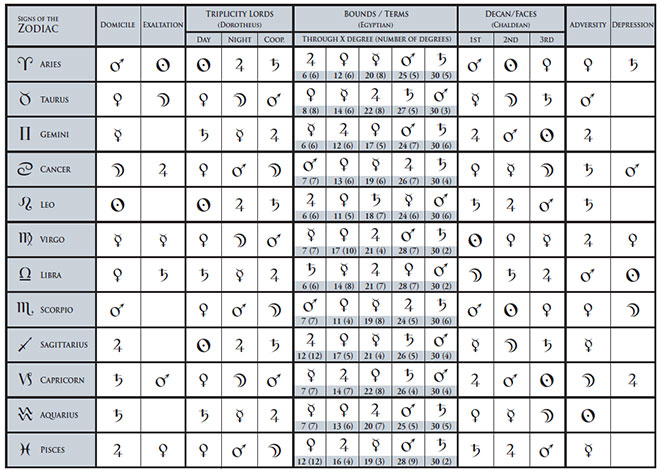 In episode 156 astrologer Charles Obert joins the show to talk about the concept of essential dignities and debilities, and how they are used to determine the condition of a planet in an astrological chart.
The essential dignities are essentially the ancient equivalent of the modern sign-rulerships, except it represents the original and more elaborate set, which includes multiple rulerships and co-rulerships for each of the signs of the zodiac.
During the course of the discussion we review each of the five essential dignities, and talk about their conceptual motivation and interpretive value in astrology.
The five essential dignities are:
Domicile
Exaltation
Triplicity
Terms/Bounds
Decans/Faces
You can download a handy printable table for the dignities here:
Charlie teaches at Kepler College, and he is the author of a new book on the essential dignities titled Using Dignities in Astrology.
You can find out more information about his work on his website:
This episode is available in both audio and video versions, and you can find both below.
Watch the Video Version of This Episode
The video recording of this episode is available on The Astrology School YouTube channel:
–
Transcript
A full transcript of this episode is available: Episode 156 transcript
Listen to the Audio Version of This Episode
You can either play this episode of the podcast directly from the website or download it as an MP3 to your computer by using the buttons below:
Podcast: Play in new window | Download (Duration: 2:25:09 — 66.8MB)
Subscribe: Google Podcasts | Stitcher | RSS | More