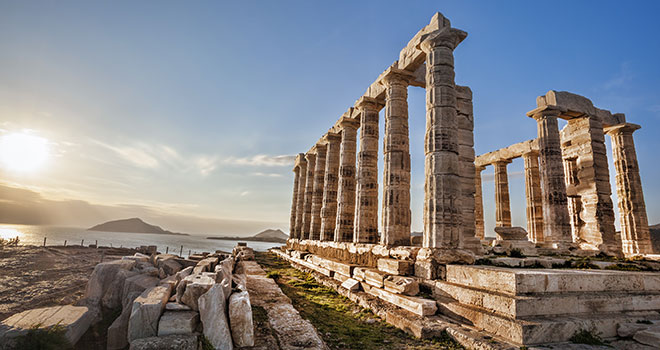 Episode 61 features a discussion with astrologer and specialist in Babylonian astrology Maria Mateus about the origins of Hellenistic astrology.
We primarily focus on a recent debate that has developed in the astrological and academic communities over the past couple decades over whether Hellenistic astrology came about as a result of a sudden invention, or whether the techniques and doctrines associated with it developed gradually over several centuries.
For more information about Maria check out her website at LincosAstrology.com.
Below you will find an outline of some of the topics we touched on during the course of the show, followed by links to stream or download the recording of this episode:
Show Notes
Origins of Hellenistic astrology are a bit obscure.
Lack of surviving evidence in the last few centuries BCE.
Last surviving Cuneiform chart dates to 69 BCE.

First Greek literary chart 72 BCE then 43 BCE (Balbillius).
Demotic chart 38 BCE.
Rest are last decade of 1st cent BCE forward.

Earliest datable texts: Thrasyllus and Manilius. Early 1st century CE.
What techniques and concepts were inherited from the Mesopotamian or Egyptian traditions and passed on, versus which concepts were developed in the Hellenistic trad?
What was inherited from the Mesopotamian tradition?

Mundane, natal and electional astrology.
12 sign zodiac
Triplicities (with no elemental qualities or later rulership scheme)
Dwadashamshas/micro zodiac/telfth-parts
Benefic/malefic distinction
Exaltations
Decans (Egyptian tradition)

Egyptians focused on rising and culminating decans = houses.
Mesopotamians focused on zodiac.

The question is when were the two merged, or when did houses start being used

What was introduced during the Hellenistic tradition?

Four-fold system of planets, signs, houses, aspects.
Lots of other stuff.

Pingree's definition of astrology as an issue.

Astrology of signs versus astrology of causes.
Continuation of sign-based astrology in Hellenistic tradition.

Sudden invention hypothesis proponents:

Schmidt
Holden
Pingree
(Other academics, like Cumont or Hubner)

Gradual Development Proponents

Hand
Campion
Greenbaum and Ross – The Role of Egypt in the Development of the Horoscope, 2010.

Both sides tend to go too far in their arguments.
Berossus as a possible example of individual transmissions and schools.
The Hermes-Asclepius-Nechepso-Petosiris lineage.
Transcript
A full transcript of this episode is available: Episode 61 transcript
Listen to This Episode
You can either play this episode of the podcast directly from the website or download it as an MP3 to your computer by using the buttons below:
Podcast: Play in new window | Download (Duration: 1:59:43 — 55.0MB)
Subscribe: Google Podcasts | Stitcher | RSS | More