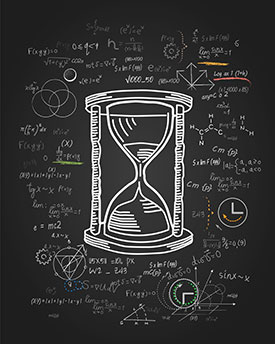 Kenneth Johnson joins me in the 30th episode of the show in order to talk about some of the ancient timing techniques that are used in the Hellenistic and Indian astrological traditions.
During the course of the show we have a general discussion about time-lord and dasha systems in the east and west, how these techniques were used and conceptualized, and what their implications are for contemporary astrological practice.
Kenneth has been a practitioner of Indian astrology for 30 years, and has a strong background in Hellenistic astrology as well, which makes him uniquely qualified for cross-cultural comparisons.
Find out more information about Kenneth's work at KennethJohnsonAstrology.com.
Episode Outline
Here is an outline of the topics we touched on during the course of the episode:
Ancient astrologers had a collection of timing techniques that worked differently than modern techniques.

While transits are often the first technique in modern, in ancient they were the last.

A transit won't coincide with a hit unless it is activated in the time-lord systems.

Natal placements lie dormant until awakened.

Modern western techniques tend to be either about real time astronomical events (transits), or directing/progressing planets (secondary progressions, solar arcs).
Ancient timing techniques tend to be more symbolic, and more focused on activating specific planets or signs for longer durations of time, via planetary periods.
Looking at spans of times rather than just specific days when something will be exact.

The end result is dividing a person's life up until chapters and paragraphs.

In the Hellenistic tradition they called them chronocrator or time-lord systems.
In Indian astrology they refer to them as dasha systems.
Many based on planetary periods.
Periods that are either astronomical, symbolic, or numerological.
Hellenistic time-lord systems:

Basic: Annual Profections
Advanced: Zodiacal Releasing

Indian dasha systems:

Vimshottari dasha
Kalachakra dasha

In the 2012 presidential elections many of the Indian astrologers made similar predictions because they were all using the vimshottari dasha system.

Led to greater consensus because they all had a base technique to start from.

Reintroducing these systems into modern astrology.

Improvements and complications that come with this.
Ethical and philosophical issues, as well as technical.

Time-lord and dasha systems are established or predefined from the moment of birth.

Raises some philosophical questions about how predetermined things are.
Transcript
A full transcript of this episode is available: Episode 30 transcript
Download or Stream the Podcast
You can either download this episode of the podcast as an MP3 or you can play it directly from the website by using the buttons below:
Podcast: Play in new window | Download (Duration: 1:05:43 — 30.3MB)
Subscribe: Google Podcasts | RSS | More