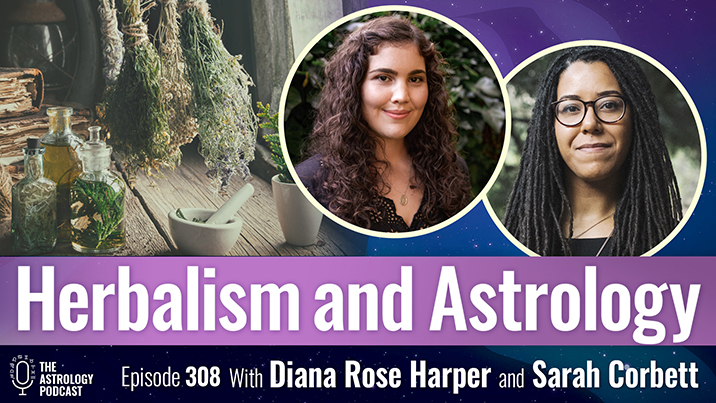 Episode 308 features an interview with Diana Rose Harper and Sarah Corbett about herbalism and astrology, and the connection between plants and planets.
Herbalism is the study and practice of the medicinal and therapeutic use of plants, and traditionally astrology was used in conjunction with it in order to enhance the effectiveness and personalization of certain treatments.
During the course of the episode we talk about how Sarah and Diana have integrated their knowledge of astrology with the practice of herbalism in order to develop a deeper understanding of both fields.
Diana and Sarah are launching an online course on herbalism and astrology next month, and you can find out more information about it on their website:
This episode is available in both audio and video versions below.
Watch the Video Version of This Episode
Watch the video version of this episode on astrology and herbalism on YouTube:
–
Transcript
A full transcript of this episode is available: Episode 308 transcript
Listen to the Audio Version of This Episode
You can either play the audio version of this episode of the podcast directly from the website or download it as an MP3 to your device by using the buttons below:
Podcast: Play in new window | Download (Duration: 2:00:05 — 110.2MB)
Subscribe: Google Podcasts | Stitcher | RSS | More