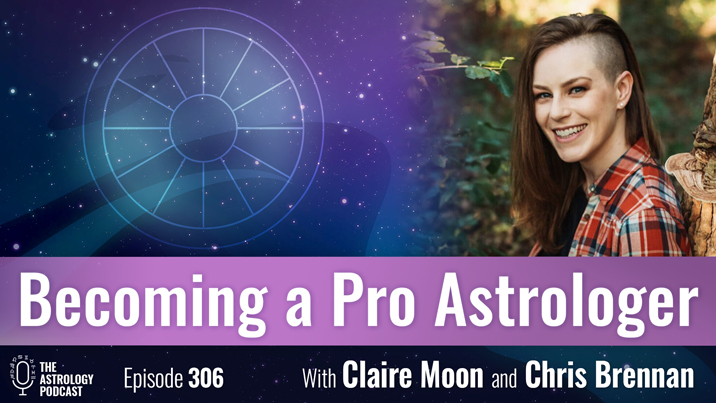 Episode 306 features a discussion with astrologer Claire Moon about the process of making the transition into practicing astrology professionally, and some considerations for becoming a full-time astrologer.
Over the past few years Claire has made the transition to practicing astrology full-time and making that her primary career, and so we sat down to discuss what that has been like, and talk about some things people should think about if they are considering making that transition.
Parts of the discussion also centered around what it is like to be a normal person who practices astrology, and how it can be kind of tricky sometimes interacting with people or institutions in your life who may view that as a weird thing.
For more information about Claire check out her website:
This episode is available in both audio and video versions below.
Watch the Video Version of This Episode
Watch the video version of this episode on becoming a professional astrologer here:
–
Transcript
A full transcript of this episode is available: Episode 306 transcript
Listen to the Audio Version of This Episode
You can either play the audio version of this episode of the podcast directly from the website or download it as an MP3 to your device by using the buttons below:
Podcast: Play in new window | Download (Duration: 1:34:23 — 86.7MB)
Subscribe: Google Podcasts | RSS | More